Product
List





Upgrade


Software
Testing
Please download Test resources to test & compare Moyea SWF To Video Converters with other SWF converters!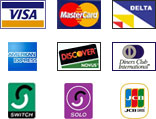 Download
Free Easter Day Flash Games Download
Happy Easter Day and happy playing Easter Flash Games! You can find more interesting elements in our free Easter Flash Game collection than just Easter Bunny and Easter Egg! Play those funny Easter Flash games like Easter golf, Easter rampage, etc and record the way how you play them to video using Moyea SWF to Video Converter with just few clicks. Then, it's your choice to show the Easter Flash game video clips to your friends by iPad or share them easily on the Internet!
Help Babbit collect more eggs by matching three magical designs in a row to earn 100 points!

Help the easter bunnies get across to get their eggs.

Drive home without hitting too many bunnies!

You have 60 seconds to save the poor bunny from being clobbered by the unwanted eggs!

Guide the Easter bunny through various regions, collect all the colorful eggs and try to reach the end! Press the space key to help the Easter Bunny jump.

Catch falling eggs from the chicken in the jetpack.

Mouse to guide bunny to collect enough eggs and chicks in time, and you advance to the next level.

Help the Easter Bunny collect eggs and score a Hole in One!

In Easter Rampage, you must crush animals and humans and process them for more fuel. Kill everything and build up your rage for a quicker meaner machine!

Use your mouse to catch the falling eggs in the basket. Be sure to avoid the bombs and the rotten eggs.

The Easter Bunny is back collecting Easter eggs. Watch out though, or he will meet a sticky end!

Help Easter Bunny get to town safely, collecting as many eggs 'n treats on the way by clearing paths, grabbing items and knocking out preditors!

Use your handy trampoline to get as many eggs into the egg baskets. Watch out for the stinkers!

Get the egg into the basket quite simply by dragging around the various objects to bounce, twang, zip and push your egg into it.




You May Also Be Interested in These Items

Moyea SWF to Video Converter Std
Total Flash SWF to Video Converter Solution for common users!
Learn More...
Price:
$69.95

Moyea SWF to Video Converter Pro
The best & the only SWF Converter solution for professionals!
Learn More...
Price:
$99.95