Product
List





Upgrade


Software
Testing
Please download Test resources to test & compare Moyea SWF To Video Converters with other SWF converters!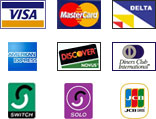 Download
Free Halloween Flash Games Download
Happy scary Halloween! Our new and free Halloween Flash Game collection includes all sources and all things in Halloween: costumes, pumpkins, monsters, vampires, witches, werewolves, ghosts, scary tales and more. You can download, play and record those funny Halloween Flash Games with Moyea SWF to Video Converter, or upload them to Internet and devices for easy sharing.
Barbie and her dog is ready for the halloween party. Select the ideal dress for her and her little doggie.

Playing as a Boxhead Halloween Special, you must evacuate as many blue civilians as possible within the specified time limit while avoiding the white zombies.

Whack this pesky demon a get some nice Halloween costumes.

This Pre-Halloween Game invites you to a senseless ghost massacre! Design your own Ghost Buster and pester the ghosts.

All of the hottest sexy Halloween costumes. Dress up like celebrities this Halloween!

Help Jessica Witch to catch the potions and turn the monsters back into humans before it's too late.

Decorate this house as scary as possible.

Kissing your girlfriend without getting noticed by other party members will always be a fun!

Learn how to make the most delicious pumpkin pan cake for the Halloween.

Defend yourself from the undead!

Halloween! Play as a pumpkin and collect candies as many as posible!

Do some ghost busting job to earn money for the party.

Play Mr. Squarepants or someone else in this funny Halloween game which reminds a lot of Bomberman!

Play the Mario game with a slight Halloween theme for the upcoming holiday. Crush those baddies.

We love Halloween. With this game you can pick the person you want to dress up and the place.

Chop off the zombie head as you swing, trying to hit his noggin as far as possible.




You May Also Be Interested in These Items

Moyea SWF to Video Converter Std
Total Flash SWF to Video Converter Solution for common users!
Learn More...
Price:
$69.95

Moyea SWF to Video Converter Pro
The best & the only SWF Converter solution for professionals!
Learn More...
Price:
$99.95