Product
List





Upgrade


Software
Testing
Please download Test resources to test & compare Moyea SWF To Video Converters with other SWF converters!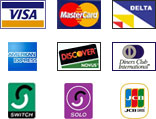 Download
Free St Valentine's Day Flash Games Download
Romance is in the air! To celebrate the upcoming St Valentine's Day, there are always perfect Valentine's Day Flash games waiting for your loved one. Play those funny and free Valentine's Day Flash games online with her/him, and download them afterwards as a special Valentine's Day gift. Proceed to convert the downloaded Valentine's Day Flash games to popular video using Moyea SWF to Video Converter, so that you two can enjoy the Valentine's Day romance anytime and anywhere.
Catch as many hearts as you can before time runs out.

Help this cute little Cupid to hit everyone with his magic arrows so that everybody can be happy this day.

Collect the roses for your loved one before the time runs out. Easy yet rather addictive.

Work as a Cupid and try to join two hearts with your love arrow. Good reaction is required.

Type in your name and hers or his name. Pluck the daisy petals to see if your gal/guy loves you.

Place the hearts in the cells such that each picture appears only once in each row, once in each column, and once in each 3x3 grid.

Use the roses and chocolates to capture the heart. Click on a space to bring up a rose. The less roses you use, the higher the score.

Use your crossbow to grab gold and other treasures out of sky. Heavy objects like rocks and large love nuggets will be harder to pull up.




You May Also Be Interested in These Items

Moyea SWF to Video Converter Std
Total Flash SWF to Video Converter Solution for common users!
Learn More...
Price:
$69.95

Moyea SWF to Video Converter Pro
The best & the only SWF Converter solution for professionals!
Learn More...
Price:
$99.95